Clean, unadulterated, undistorted power
Thanks to our advanced amplification, the built-in 64-bit Digital Signal Processing power, and zero-compromise operation accomplished by the Integration Interface Module — the OEM Audio Plus amplification system delivers double the power of the factory system and more performance than any of our other offerings. So whether you're listening to a podcast or your favorite album, you will experience your content with unrivaled sound reproduction and plenty of headroom. On higher level recordings, the system can reach over 100 dB of output, staying totally under control while the clarity of the system delivers every nuance and detail of the music.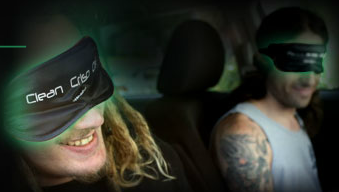 Clean Crisp Clear
Refining the sound is a process on its own. Objective adjustments take you only so far. The ultimate test is our ears and the final sound is only achieved through extensive listening sessions amongst company peers. What you're hearing is OEM Audio Plus.
Reference / System Series Amplifier
Powers & Remasters All Speakers + Subwoofer
High-performance 8-channel Class HD amplifier with 64 Bit DSP
Advanced Diagnostics Error Protection

Real-time system diagnosis for trouble-free operation 

Meets all OEM standards including AEC-Q100
Technical Specifications
Output power RMS / max.
– @ 2 Ohms
8 x 70 / 140 Watts
– 
–
– bridged @ 4 Ohms
–
– bridged @ 2 Ohms
–
– Subwoofer output @ 4 Ohms
–
– Subwoofer output @ 2 Ohms
–
Amplifier technology
Class HD
Inputs
6 x Highlevel speaker input
1 x Optical SPDIF (12 – 96 kHz)
1x MEC
1 x Remote In
Input sensitivity
Highlevel 5 – 11 Volts
Input impedance RCA / Cinch
–
Input impedance highlevel
13 Ohms
Outputs
8 x Speaker output
2 x RCA / Cinch (mono)
2 x Remote Out
Output voltage RCA / Cinch
3 Volts RMS
Frequency response
20 Hz -22,000 Hz
DSP resolution
64 Bit
DSP power
295 MHz (1.2 billion MAC operations/second)
Sampling rate
48 kHz
DSP type
Audio signal processor
Signal converters
A/D: BurrBrown
D/A: BurrBrown
Signal-to-noise ratio digital input
105 dB (A-weighted)
Signal-to-noise ratio analog input
103 dB (A-weighted)
Distortion (THD)
< 0.015 %
Damping factor
> 100
Operating voltage
10.5 – 16 Volts (max. 5 sec.down to 6 Volts)
Idle current

685 mA
Max. remote output current
500 mA
Fuse
2 x 25 A LP-Mini-fuse (APS)
Additional features
Class HD technology with dynamically controlled
power supply, Start-Stop capability, Control Input,
USB, MEC slot, Auto Remote switch, galvanically
isolated Line Out
Dimensions (H x W x D)
50 x 260 x 190 mm /
1.97 x 10.24 x 7.48"
Signature Series Amplifier
Highly efficient 5-channel Class HD amplifier with integrated 7-channel DSP
Minimum dimensions for space saving and hidden installation
Low heat dissipation thanks to maximum efficiency
32 Bit AD and DA signal converters of the latest generation
Extremely powerful "fixed point" audio DSP with 64 Bit resolution
Technical Specifications
Output power RMS / max.
 
– @ 4 Ohms
HighPower mode: 4 x 60 / 120 Watts (Front/Rear channels)
MidPower mode: 4 x 35 / 70 Watts (Front/Rear channels)
– @ 2 Ohms
– 
– @ 1 Ohm
– 
– bridged @ 4 Ohms
– 
– bridged @ 2 Ohms
– 
– Subwoofer output @ 4 Ohms
High- and MidPower mode: 1 x 90 / 180 Watts
– Subwoofer output @ 2 Ohms
High- and MidPower mode: 1 x 160 / 320 Watts
Amplifier technology
Class HD
Inputs
4 x Highlevel speaker input
1 x Optical SPDIF (12 – 96 kHz)
1 x Remote in
Input sensitivity
11.2 Volts
Input impedance RCA / Cinch
– 
Input impedance highlevel
9 – 33 Ohms with ADEP.3
Outputs
5 x Speaker output
1 x Line Out (3.5 mm stereo headphone plug)
1 x Remote Out
Output voltage RCA / Cinch
3 Volts RMS
Frequency response
20 Hz – 20,000 Hz
DSP resolution
64 Bit
DSP power
295 MHz (1.2 billion MAC operations/second)
Sampling rate
48 kHz
DSP type
Audio signal processor
Signal converters
A/D: Asahi Kasei 24 Bit
D/A: Asahi Kasei 24 Bit
Signal-to-noise ratio digital input
> 105 dB (A-weighted)
Signal-to-noise ratio analog input
> 99 dB (A-weighted)
Distortion (THD)
< 0.03 %
Damping factor
> 50
Operating voltage
10.5 Volts (max. 5 sec. down to 6 Volts)
Idle current
280 mA
Max. remote output current
500 mA
Fuse
1 x 30 A Maxi-fuse (APX)
Additional features
32 Bit CoProcessor, ADEP.3 circuit, Auto Remote switch, Control Input, stereo line out, Start-Stop capability, USB
Dimensions (H x W x D)
35 x 85 x 110 mm /
1.34 x 3.35 x 4.33″
Evolution Services Amplifier
Plug & Play connection to original sound systems using vehicle-specific harness
Extremely powerful "fixed point" Audio DSP with 56 Bit resolution
Optionally configurable with a total of 8 DSP channels
State-of-the-art SMD technology for a more compact design and maximum reliability
Four-layer printed circuit boards for best possible power and signal transmission
Technical Specifications
Output power RMS / max.
 
– @ 4 Ohms
4 x 35 / 70 Watts (Font/Rear channels)
– @ 2 Ohms
4 x 50 / 100 Watts (Font/Rear channels)
– @ 1 Ohm
– 
– bridged @ 4 Ohms
– 
– bridged @ 2 Ohms
– 
– Subwoofer output @ 4 Ohms
– 
– Subwoofer output @ 2 Ohms
1 x 160 / 320 Watts (4 channels each 40 / 80 Watts)
Amplifier technology
Class AB
Inputs
4 x Highlevel speaker input
1x MEC
1 x Remote In
Input sensitivity
Highlevel 5 – 11 Volts
Input impedance RCA / Cinch
– 
Input impedance highlevel
13 Ohms
Outputs
8 x Speaker output
2 x RCA / Cinch
1 x Remote Out
Output voltage RCA / Cinch
3 Volts RMS
Frequency response
20 Hz – 22,000 Hz
DSP resolution
56 Bit
DSP power
172 MHz
Sampling rate
48 kHz
DSP type
Audio signal processor
Signal converters
A/D: BurrBrown
D/A: BurrBrown
Signal-to-noise ratio digital input
– 
Signal-to-noise ratio analog input
103 dB (A-weighted)
Distortion (THD)
< 0.01 %
Damping factor
> 100
Operating voltage
10.5 – 16 Volts (max. 5 sec.down to 6 Volts)
Idle current

670 mA
Max. remote output current
500 mA
Fuse
1 x 20 A Maxi-fuse (APX)
Additional features
Variable input sensitivity, fully stabilized internal power supply with Start-Stop capability, 56 Bit digital signal processing, internal memory for 2 different sound setups, USB input, ADEP.2 circuit, Auto Remote switch, MEC slot, input for optional remote control, stereo line outputs with balanced output transformers (floating ground)
Dimensions (H x W x D)
44 x 185 x 139 mm /
1.73 x 7.28 x 5.47"