BUILT-IN-BATCHES
Unmatched clarity, deep bass reproduction, and a complete transformation of your listening experience in a minimalist package fashioned specifically for your STI / WRX both in terms of design and acoustics.
Reference 500
amplifier, speakers, & subwoofer
Kit Includes
Multi-Channel 32-Bit DSP Power Amplifier
O+ Signature Sound Reproduction
NEW Vehicle-Specific 8″ Four-Coil Subwoofer System
Quick-Sync Wiring Harness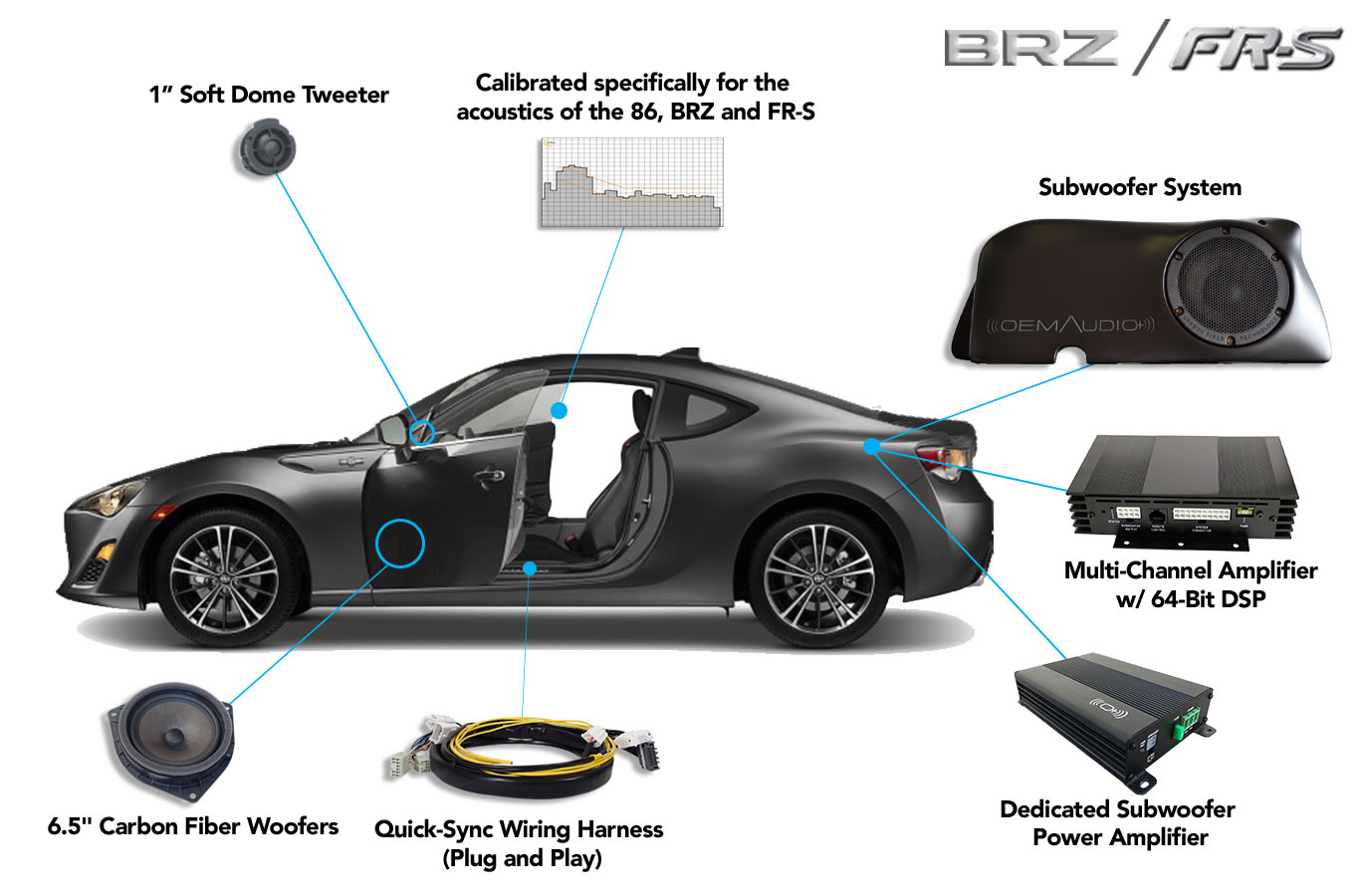 Clean Crisp Clear
Refining the sound is a process on its own. Objective adjustments take you only so far. The ultimate test is our ears and the final sound is only achieved through extensive listening sessions amongst company peers. What you're hearing is OEM Audio Plus.
Speakers
• Superior dynamics, blending and low frequency response
• Engineered for the perfect fit (drop-in installation)
• Cutting edge performance w/ carbon fiber cone & neodymium magnet
Subwoofer
All the emotional weight of your music
14-liter sealed fiberglass cabinet
Installs seamlessly using factory hardware locations
Non-invasive design preserves trunk space
Amplification
Highly efficient Class HD Speaker Amplifier
• Powers and remasters all speakers + subwoofer
• Superior dynamics, volume, and impact
• 360 Watts RMS (Continuous / @ 2-ohms)
Subwoofer Amplifier
• Subwoofer gain control knob.
• 320 Watts RMS (Continuous / @ 4-ohms)
64-Bit Digital Signal Processing
• Calibrated to deliver high-resolution audio upon plug in
• You can expect seamless, full-range, detailed sound reproduction
• Extremely powerful 64 bit processing power and sound optimization
• 295 MHz DSP Chip | Class HD Topology
It sounds unbelievable. Really what I was impressed with was the placement of the front stage. The vocals and the strings can clearly be pulled out of the music