Signature Edition for the 07-18 Jeep Wrangler (JK)
The Signature Edition is designed and tuned specifically for the 2007-2018 Jeep Wrangler (JK). This solution guarantees unmatched sound reproduction, seamless integration, and uncompromising reliability. You can expect unparalleled clarity, loudness, and deep bass response without impeding vocals when you plug in your Signature Edition solution.
---
*FOR OWNERS W/ FACTORY ALPINE: Pricing for factory Alpine-compatible System includes ONLY necessary Wiring. Please Note: Factory non-Alpine panels are needed for installation. The following are the MOPAR Part Numbers needed for non-Alpine panels: 6BM34TX7-AB – Cargo Trim Bezel, 6BM30TX7-AF – Panel Inner Lower, 6SQ60TX7-WH – Wheelhouse Carpet **These parts are production year specific – please be sure to provide the VIN number of the vehicle to match with latest part number**
Signature Edition for Factory Alpine Premium Audio
64 Bit Multi-Channel DSP Amplifier (Class GD)
Quick-Sync Wiring Harness
Jeep JK Subwoofer System (10″)
Dedicated Subwoofer Amplifier
Integration Interface Module
6.5″ Component Speakers
6.5″ Coaxial Speakers
1″ Soft Dome Tweeters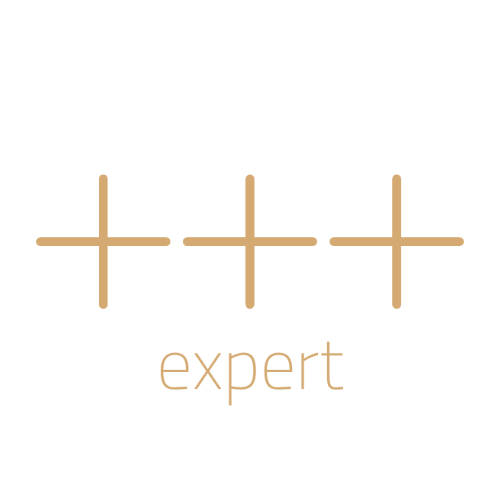 Kit Contents
SIGNATURE SERIES
---
64 Bit Multi-Channel, Class GD DSP Amplifier
Class D Subwoofer Amplifier
Quick-Sync plug-n-play Wiring Harness
6.5″ Component Front Speakers
6.5″ Coaxial Rear Speakers
Vehicle-Specific 10-Inch Subwoofer
Specifications
SIGNATURE SERIES 
FOR FACTORY ALPINE PREMIUM AUDIO
---
SIGNATURE SERIES MULTI-CHANNEL POWER AMPLIFIER
65W x 6 @ 4-Ohms + 160W x 2 @ 2-Ohms Output Power (0.03% THD)
64-Bit Digital Signal Processing w/ 32-Bit CoProcessor
Reverse Voltage Protection
Under Voltage Detection to protect the vehicle battery
Thermal Protection when exceeding 194° F
ESD Protection (Electrostatic Discharge)
OEM Audio + Proprietary Acoustic Tuning
Meets all OEM Standards
Powers and Remasters All Speakers
QUICK-SYNC WIRING HARNESS
Maintains all factory functionality
Constructed of genuine OEM connectors
Fuse Holder Assembly is element proof & includes heat-shrink butt-connectors
JEEP WRANGLER (JK) SUBWOOFER SYSTEM
10″ 4-Ohms Subwoofer
0.7 cu. ft. Sealed Fiberglass Enclosure
150W RMS (300W Peak)
Sensitivity 86.5dB (1 W,1M)
F3 @ 41Hz (+3.4dB @ 65Hz)
Blue Zinc Plated Woofer Mounting Hardware
Black Powder Coated 14 GA Mild Steel Mounting Hardware
DEDICATED SUBWOOFER AMPLIFIER
More Headroom + Low-Frequency Extension
300W RMS @ 4-Ohms Mono (0.5% THD)
Class D (95% efficient)
Includes Remote Gain Control Knob for precision adjustability
OEM AUDIO + EDITION BLAM AUDIO FRONT & REAR COMPONENT SPEAKERS
Cellulose Pulp Membrane
Woofer: 6.5" (165 mm)
2 Ohm
60W RMS (120W Peak)
Sensitivity: 94.3 dB
Frequency Response: 60 Hz – 7 kHz
Drop-in 3D Printed Mounting Hardware Included
Plug-n-Play Speaker Connectors
Year Model Specific Tweeter (specified 07-14 or 15-18)
20mm TWEETER
Silk Soft Dome
Neodymium Rare Earth Magnet
Ferrofluid Cooled
3-Ohms
50W RMS (100W Peak)
Sensitivity 90 dB (1W,1M)
Frequency Response: 2,500-31,000 Hz
Built-in 6db/Oct. High Pass Filter Included
Next-level sound reproduction. No trade-offs.
Our decades of audio engineering expertise have equipped our team to deliver a package that genuinely offers high-fidelity sound unlike anything in the aftermarket that is pieced together. All components found in the Signature Edition are O.E. grade - Which means they are reliable, fit perfectly, and require no modifications to your vehicle. No aspect of the System is "off-the-shelf." The system components are tailored specifically to each other and the vehicle, leaving no guesswork.
We are proud to offer a Sound Solution that integrates seamlessly with the factory electronics and provides next-level clarity, dynamics, and loudness. Most manufacturers build products for themselves. On the contrary, our relentless commitment is to create Solutions explicitly made for the Jeep and Jeep owner.
High-resolution clarity, loudness, and impact
True Plug-and-Play Installation
Engineered and tuned specifically for the Jeep Wrangler JK
Vehicle factory warranty remains completely intact
Guaranteed results
Speakers
• Superior dynamics, volume, and impact
• Huge power in a tiny package
OEM Audio + Editon Blam 6.5″ Component Speakers
OEM Audio + Editon Blam 6.5″ Coaxial Speakers
1″ Soft Dome Tweeters
Subwoofer
27-Liter sealed fiberglass cabinet
Mounts using factory hardware locations
Non-invasive design preserves cargo area space
Amplification
Highly Efficient Speaker Amplifiers
• Superior dynamics, volume, and impact
• Reference 500: 40W x 4 RMS (Continuous / @ 2-ohms)
• Signature Series: 60W x 4 RMS (Continuous / @ 4-ohms)
Subwoofer Amplifier
• Subwoofer gain control knob.
• 360 Watts RMS (Continuous / @ 4-ohms)
64-Bit Digital Signal Processing
• Calibrated to deliver high-resolution audio upon plug in.
• Extremely powerful 64 bit processing power and sound optimization
• 295 MHz DSP Chip | Class HD Topology
• Full Digital: Optical Toslink SPDIF Connectivity
It sounds unbelievable. Really what I was impressed with was the placement of the front stage. The vocals and the strings can clearly be pulled out of the music